anderbo.com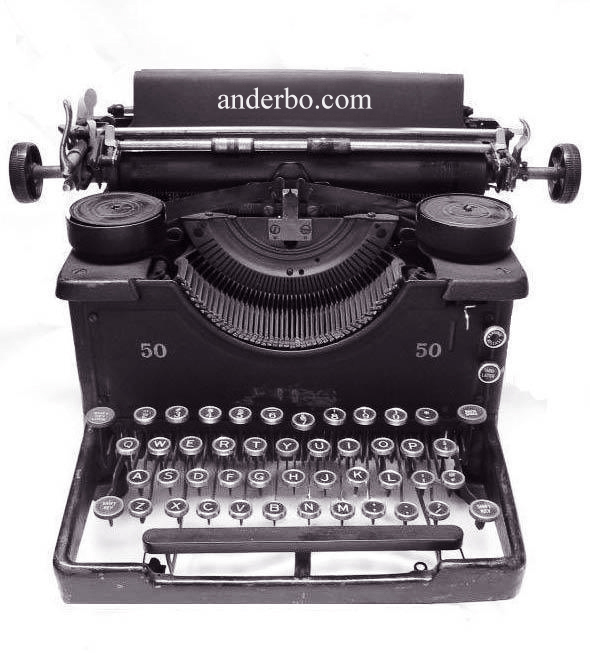 photoessay

FIRST DAY IN BERLIN
by
Natasha Stagg




1. I visited my best friend Chris in Berlin a few years ago.




2. We went straight from the the airport to Mauerpark, where the wall used to be.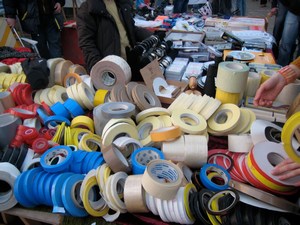 3. Chris bought some tape.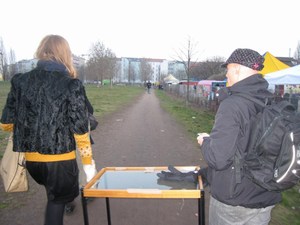 4. Nynne and I helped Tomas move glass for a project.




5. From there we went to Chris's apartment in Mitte.




6. (He has since moved.)




7. We shopped.




8. And looked around.




9. We walked in a park.




10. And went to an art gallery.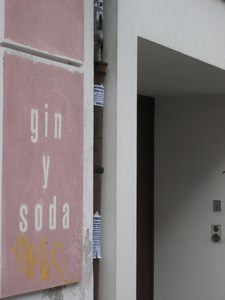 11. You can drink anywhere.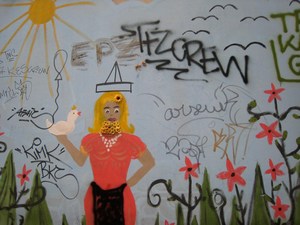 12. I don't speak German.




13. We went to the KW.




14. What was inside was even better.




15. Next we went to a tall apartment building downtown.




16. And looked out the window.




Natasha Stagg is a graduate student and a Fiction and English Comp teacher at the University of Arizona; a graduate of the University of Michigan; the Editor at Large of the Sonora Review; a former intern for Dzanc Books; and. many more things. Her work has been published/awarded by Glimmer Train, Vice, Slow Trains, Thieves Jargon, Spork, FictionDaily, The Hopwood Awards, Current, and other places.




anderbo.com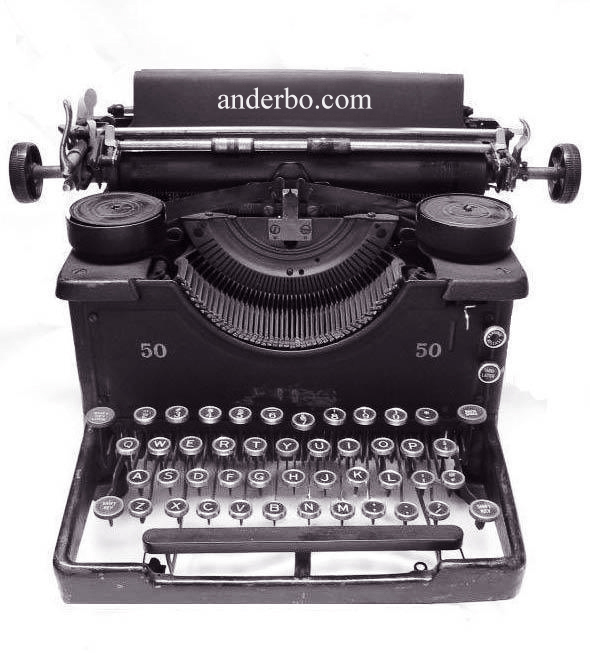 fiction
poetry
"fact"
photography
masthead
guidelines