anderbo.com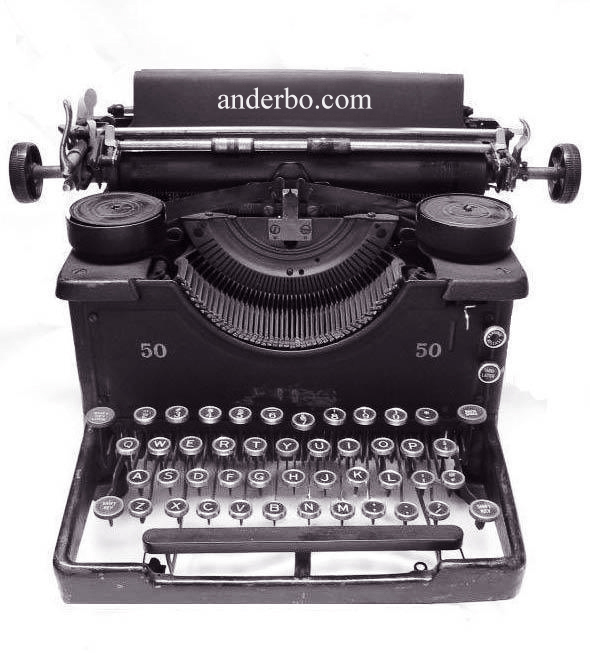 "fact"

A DANCE WITH DAD
(A Personal Essay)
by
Shannon E. Kennedy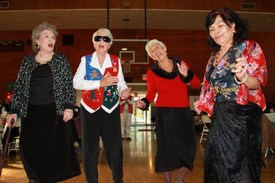 My father is by my side. We are tucked in the corner of the back row, behind a succession of synchronized seniors—a line of ladies dressed in sensible shoes and forgiving waistbands. Each turns, twisting to catch a glimpse. "Look at him go," says a lady in red. "He's really something."
Although my father is known for having two left feet, his stooped, stiff Parkinson's posture, coupled with his unsteady shuffle and hand tremors, fuse with the strong Latin beat. He is a dancing machine.
"Zumba!" shouts the instructor as she shimmies her shoulders and steps left. Her enthusiasm is contagious and we do our best to keep up.
Everything about this is new to us—the music, the movement, but mostly the memories shared between a father and daughter.
Growing up, I didn't spend a lot of time with Dad, unless you count riding quietly in the back seat of his car. I don't remember living with him. My parents divorced when I was two years old. My mother packed all we had into a 1959 Studebaker and moved us four hours away.
Dad was always working, even when I came to visit. On those nights we'd eat supper together at Nielson's Diner, or at the Chinese restaurant. "Let me check out back," Dad would say, "see if I spot any cats." Dad liked to tease me: he'd say they used cat instead of chicken at the Panda Pavilion, so I always ordered beef. He ate fast and chewed with his mouth open. He never put his napkin on his lap or sat up straight like my mother told me to.
At the diner, Dad let me drink vanilla milk shakes. I'd get a 7-Up at the Chinese place, and if I followed him to the pub, he'd order me a Shirley Temple. "Two cherries, please," I'd say, always the polite child. Once he ordered me a pine float. Everyone laughed when the bartender handed me a tall glass of water with a cocktail napkin and a spiked toothpick floating on top.
During winter holidays we'd drive six hours to go skiing. I don't remember skiing with him but sometimes we'd ride the chairlift together—a slow, windy climb to the peak. "You cold there, Pistol Pete?" he'd ask. I had no idea who Pistol Pete was, but it told me he'd rather have had a boy.
"No, sir," I lied, with my braids and nose hairs iced over and my fingers and toes frozen numb.
When I reached the bottom of the mountain and couldn't find him, I knew to look in the bar. He'd have the crowd entertained with his quick wit and Irish charm, sharing adventures of marathons run around the world—more than 100 in total.
During one of those winter vacations, he took me to a drive-in movie theater. Love Story was playing, and I thought Ali MacGraw was the most beautiful woman who ever lived. I sat behind the steering wheel of Dad's navy blue model 2002 BMW—sobbing uncontrollably at Ali's untimely death, while my father lounged on a double bed back at the Howard Johnson motor lodge. A pile of quarters kept the Magic Fingers moving as he watched TV, ate apple pie, and sucked down cans of Miller beer.
When the movie ended and he didn't come for me, I considered driving the car back to the hotel but my feet didn't quite reach the pedals. Instead, I walked alongside the highway, following a path of headlights from oncoming traffic. But, here at the senior center, Dad makes me promise not to leave his side.
"Stretch your hands up high and move your hips, now shake, shake, shake it to the right!" bellows the Zumba instructor.
"You're doing great, Dad," I assure him.
"I farted, Shannon," he tells me.
"Did you crap your pants?"
"No, just farted."
"Good for you, way to hold back."
This is not my favorite topic, but discussing his bodily functions is part of our now-daily conversations.
I never expected him to master a soulful salsa when I signed us up for the class, but I am collecting as many memories as I can. My father's Parkinson's disease has slowed him down enough for us to finally get to know each other.

Shannon E. Kennedy owns and operates a
security/investigation/detective agency in Greenwich, Connecticut. She has been twirling a baton for over 30 years; sometimes she lights it on fire. She is married to an extremely patient man who nurtures her creative endeavors. Shannon is currently working on a memoir that chronicles her triumph over cancer, the death of her father and of her son, and the joy that comes from honoring her passion.
anderbo.com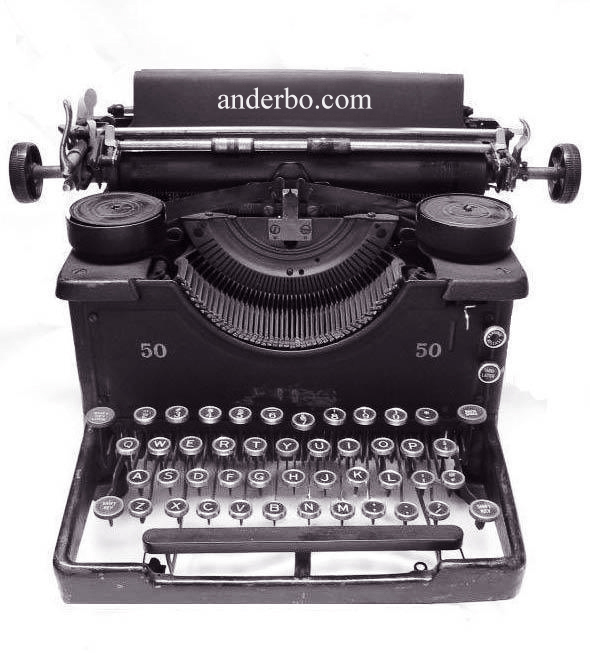 fiction
poetry
"fact"
photography
masthead
guidelines